Slate with Quality Assured
Slatescape's ranges of natural slate are sourced, processed, graded and selected to the highest possible standards – ensuring you are supplied with a quality product every time.
Slate, Naturally the Best Choice
Nature has created the optimum material for roof construction. You've the reassurance that slate has been used for hundreds of years, on buildings still going strong today.
It's versatile as well as beautiful – being used from traditional to modern builds as well as renovations, where it can sit alongside every trend from glass through to concrete, due to its enduring aesthetic appeal.
We want your build to stand the test of time. That's why we ensure that the slates we source meet all applicable standards – often above and beyond the needed specification, for your peace of mind.
Highly skilled and experienced workers are used in our slate production. They carefully check the slate at the source against our stringent criteria so that Slatescape standards are maintained across all the products we supply to you.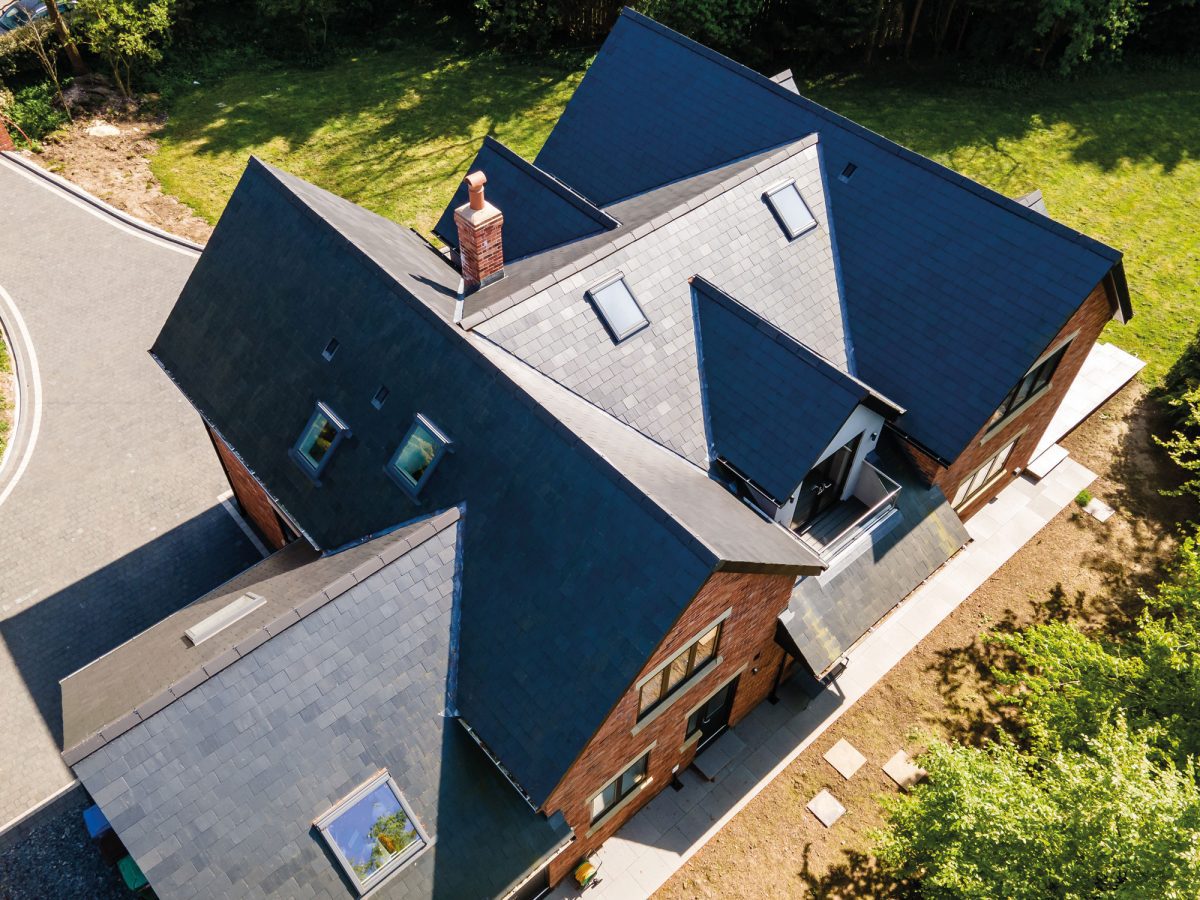 Natural slate as a material has a wide range of benefits over man-made products, which detiorate and discolour at a much greater rate.
Our high quality slates are assured to be:
100% Natural with low environmental impact
Long-lasting and durable
Require minimal maintenance (when professionally fitted)
Resistant to fire
Resistant to frost
Resistant to water
Our slate is highly resistant against heavy rain. Weather resistance is an important factor when choosing a roofing material for use in the UK, many areas need high levels of protection.
As a natural material, slate is thermally efficient, which lowers a home's environmental impact as well as its energy costs – which is a key factor in any modern build specification.
These properties and more, make our slates the preferred choice over alternative roofing materials.
Need help choosing a slate?
Our friendly staff are always happy to discuss your requirements or help you by answering any questions.